about me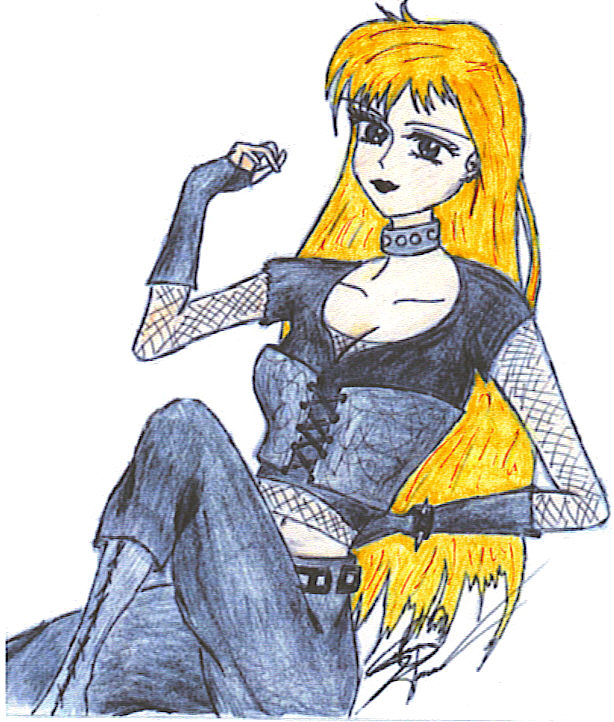 name mistress fyre
occupation almighty ruler of the galaxy inside my head (and theatre student)
hobbies dressing up and playing pretend (also known as "acting"), singing so loud that everyone within a five mile radius can hear me, writing obsessive, disturbing, or just plain weird stories and poetry, publishing those obsessive, disturbing, or just plain weird stories and poems on the internet, watching more cartoons than a six year old, watching these cartoons with my (real, not imaginary) boyfriend who also shares my love for cartoons, lusting after fictional characters, reading quality literature (anything with pages), listening to bands that no one has ever heard of, and, in other words, having no life whatsoever
lifetime goal to rule my own small planet in the center of the sun and force everyone to eat sour candy and read comic books, HA!
meat biproduct of choice deli turkey...mmm!
favorite quote "eagles may fly, but weasels don't get sucked into jet engines" (steven wright)
things i'm obsessed with harry potter, dr pepper, johnny depp, cargo pants, modest mouse, a clockwork orange, trent reznor, nachos, ani difranco, the color green, lord of the rings, nine inch nails, sour gummy bears, baby shoes, requiem for a dream, the requiem for a dream soundtrack, dry erase boards, rent, lucius malfoy, pirates of the caribbean, homestarrunner.com, space ghost coast to coast, taking pictures, anne rice's vampire chronicles, pink floyd's the wall, arthurian legends, fishnet & vinyl, brak, shakespeare, the who's tommy, x-men, aragorn, q-doba, rogue and gambit, rasputina, my boyfriend....(deep breath)...AND action figures
AND NOW...
Mistress Fyre's
Comprehensive Top 5
List of
SEX KITTENS!
(purr)
*NOTE--These are all based on MY subjective opinion, so don't get all pissy & e-mail me saying that Orlando Bloom or Justin Timberlake should be on here instead. I am over eighteen and my taste in men reflects that. So if you're expecting boybands galore, go somewhere else. Take it or leave it My site. My opinion. Ha. Now, without further ado...Behold the beauty of MANCANDY!*